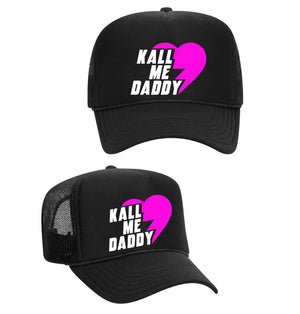 LastKall Trucker Hat
Meet LastKall, the DJ who brings the house down with his electrifying beats! As his name suggests, he's the last call you'll need for a party that won't stop. With his finger on the pulse of the latest trends in music, LastKall knows exactly how to get the crowd moving and grooving to his house beats. Slaying the night with his infectious energy and passion for music. So if you're looking for a good time and some serious tunes, make sure you catch LastKall's next set!
Made in the USA. 
Long lasting design.